Print Page
­
­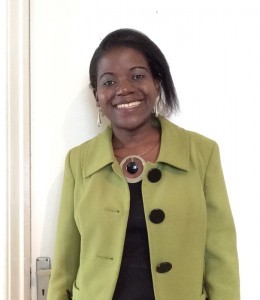 Pastor Olivia is one of the Pastors at New Dimension Kingdom Fellowship. She lives in Slough with her son Tami. She is a nurse by profession.
Pastor Olivia has a heart for prayer. She loves to help and encourage others to spend more time in prayer and fellowship with God. She leads the prayer and intercession ministry at NDKF. She desires for the believers to have experiential fellowship with God, overflowing with His presence, anointing and power. Pastor Olivia is also an evangelist with a passion for the lost. She likes to reach out to sinners especially on the streets, praying with them for salvation, healing and deliverance. She has led evangelistic missions in the past and continues to participate in outreach ministry. She has also participated in church planting in different parts of the country. A worshiper at heart, Pastor Olivia lives the lifestyle of a worshiper.
She is in the Worship Team at NDKF which she helps to lead. Pastor Olivia is committed to serving God passionately, fervently and without compromise. She desires to see the kingdom of God expand reaching people of all nations.